New Openings & Markets
·
Multiple locations
·
Hybrid Remote
Integrations & New Markets Manager
Re-invent the world's largest industry as part of a dynamic, venture capital-backed hospitality tech start-up with huge growth ambitions!
EXCEPTIONALLY COOL APARTMENTS
Stay in style for days, weeks or months!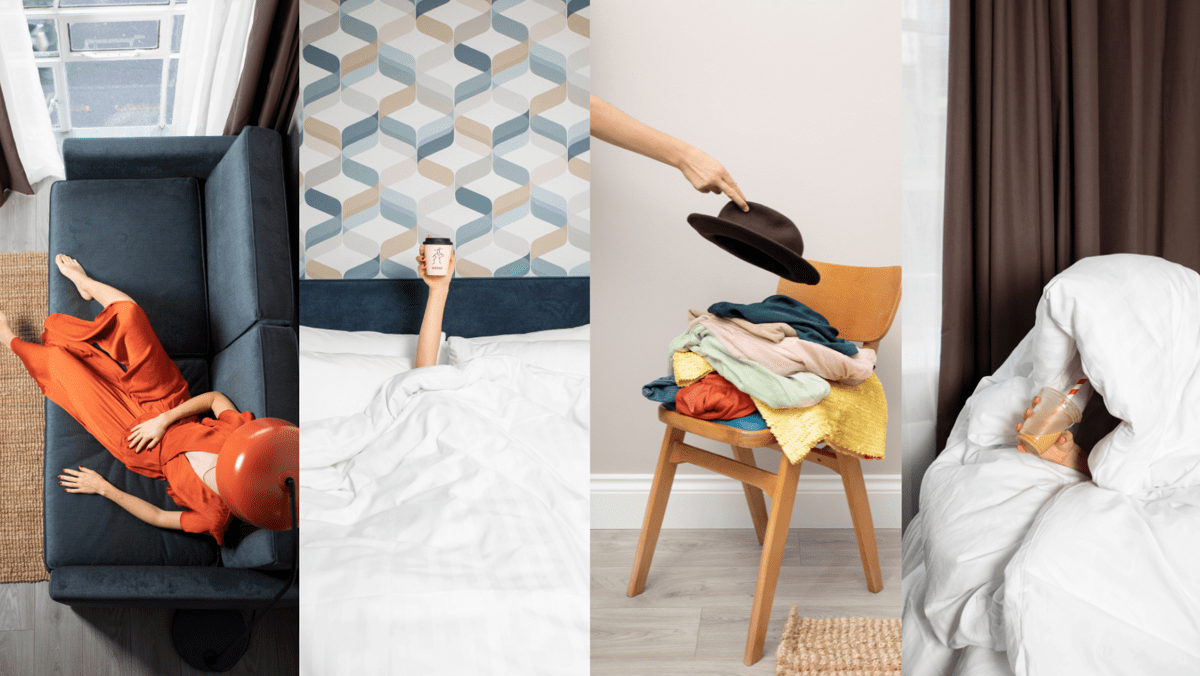 Integrations & New Markets Manager
Your daily life in Bob
A real team player in charge of opening new markets at Bob W. You'll work closely and collaboratively with most Bobstars (Bob W's staff) to execute high-quality integrations and transitions, turbocharging our building takeovers and rebrands. We're a fast paced company, thus you'll be collaborating on +20 opening projects in the next 12 months. You are reporting directly to the Director of New Openings & Markets. This role will require you to travel for much of the year, sometimes at short notice.
🧑🏻‍💼 Take charge of new markets:
Take charge of property handover processes and integrations to our portfolio, leading the critical paths and relevant meetings. 
Lead property transitions, ranging from rebranding to third-party operated buildings, working with internal and external stakeholders.
Assist on acquisitions, bringing teams together to ensure quick and smooth integrations. 
Work alongside local teams during pre-opening, soft opening and ramp-up to ensure we are providing 5-star experience to our guests. 
Take charge of launching in new markets, setting up our country bases and overcoming obstacles for launch.

𝐅𝐚𝐜𝐭: You will be leading multiple projects at the same time in various European cities

🏃 Deliver great buildings
Establish, improve & implement Bob's standard operating procedures.
 Be on-site (for as long as necessary) to deliver top-notch buildings and assist local teams in delivering a great product.
 Project manage and coordinate internal and external stakeholders (such as owners, landlords, and previous tenants) to deliver flawless integration.
 Be the expert when it comes to integrations and transitions, leading efforts such a white labeling or alternative ways of launching quicker in the market.

 𝐅𝐚𝐜𝐭: You'll be traveling most of the time, finding yourself one in the many cities we're opening

🪴 Be a custodian for the brand
Regularly review how we open our buildings and update the launch playbook.
 Enact creative solutions for (new) market issues by working on strategic projects in the business.
Collaborate across departments in the company to define brand standards and compliance thereof.
 Work closely with the local operations teams to setup and turbocharge our day-to-day operations.
 
𝐅𝐚𝐜𝐭: There is a lot of room for your input in establishing the future of Bob W

👁️ Bob's vision for the perfect candidate
🤪 𝐏𝐞𝐫𝐬𝐨𝐧𝐚𝐥𝐢𝐭𝐲 𝐭𝐫𝐚𝐢𝐭𝐬
Passionate, pragmatic, and a hands-on approach to all kinds of challenges.
Approaches problems with creative solutions and knows how to think outside the box.
Persistent and influential approach impact the projects and drive them to the end.
 Decisive team-player, taking the lead on different projects and communication with stakeholders. 
 𝐅𝐚𝐜𝐭: That's like Bob's reflection in the mirror!

🤹🏻 𝐒𝐤𝐢𝐥𝐥𝐬
At least 5+ years of working experience in a hospitality business, and preferably in a fast pace expansion minded business, with as a minimum experience with integration, acquisition or transition processes.

Solid experience with project management, consultancy and integrations.

Top-notch oral, written, and planning skills

Experience working in an entrepreneurial environment

Conscientious time management

Eagle eye for brand detail

Exceptional English speaking skills and preferably a second European language

Is authorized to work in the UK/EU, and can travel freely around the world
𝐅𝐚𝐜𝐭: That's you, right?


⚓ When, Where & How? 
ASAP  
Based in any of our office locations (London, Tallinn, Helsinki, Madrid, Milan) and with direct access to a good transport hub   
You'll be traveling 50-60% of the time
Full-time
🥇 Bob's offer
Our ambitious growth will drive your personal and professional development, making sure you never stand still 
Competitive salary and unlimited holiday, contributing towards healthy work-life balance
 Free nights at any Bob W location worldwide to explore new countries and cultures 
Annual learning budget to grasp that knowledge 
Intelligent, driven, like-minded colleagues who give hospitality a new meaning 
Other location-specific benefits

We are an equal-opportunity employer and value diversity at our company. We do not discriminate on the basis of race, religion, color, national origin, gender, sexual orientation, age, marital status, veteran status, or disability status.

Department

Locations

Remote status

Hybrid Remote
About Bob W.
Bob W is a venture capital-backed, tech-enabled hospitality company that merges hotel-like consistency, services and amenities with the authenticity and livability of a home. With our beautifully designed and authentic living spaces, we offer a home away from home for leisure and business travellers alike, no matter if you're staying for a few nights or a few months.
New Openings & Markets
·
Multiple locations
·
Hybrid Remote
Integrations & New Markets Manager
Re-invent the world's largest industry as part of a dynamic, venture capital-backed hospitality tech start-up with huge growth ambitions!
Loading application form